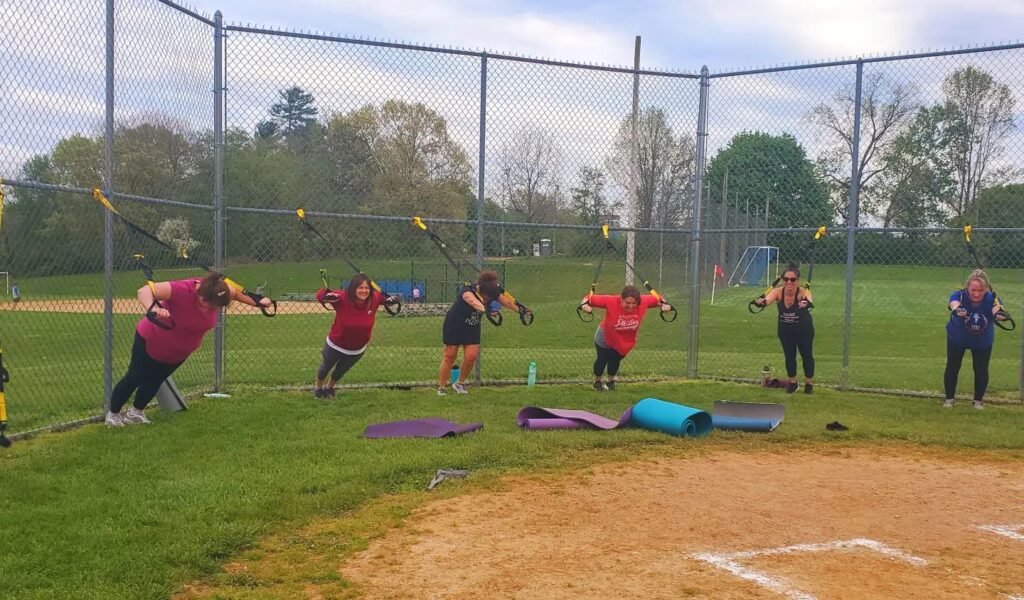 No matter your current fitness level, age, or shape,
this program will meet you where you are & positively impact you,
in so many ways!

  4 Week Women's Outdoor Fitness
Calendar Below/Classes Held 
New Hope & Lambertville.

Jump in anytime with
10 Class Punch Pass Option 
Perfect for those with inconsistent/business travel schedules.

NEW HOPE/LAMBERTVILLE SCHEDULE: 

Begin the New Year the Best Way Possible!
& Get It Done Before the Day Begins
6:15 a.m.-7:00 a.m.  
Begins Wednesday

January 3rd!


(There will be a Saturday makeup 1/13 @ 9:30 a.m.
due to the New Years Day holiday)
Or Jump in Anytime with Punch Pass
An hour workout in 45 minutes for
those needing to get to work.
We work hard and get it done!
4 Weeks $249.00 Only $19.00 per day! (13 Classes)
Mon./Wed./ Fri. & 1 Bonus Saturday @ 9:30
Jump in Anytime w/ 10 Class Punch Pass

Mid Day Muscles!


A Bit Lower Intensity
Highly Effective Workout!
1:00-1:45 p.m. 
Begins Tuesday, Nov. 28th.
**January 24′ Begins

January

2nd.


Or Jump in Anytime with a 10 Class Punch Pass
Tues./Thurs.

& *1 Bonus Saturday @ 9:30 a.m.
( 9 Classes) $199.00 


Jump in Anytime w/ 10 Class Punch Pass

 

Evening Class, the Best Way to End Your Day!


6:30 pm.-7:30 p.m.
Begins Tues. Nov. 28th.
4 Weeks $199.00 (9 Classes)
**January 24′

Begins January

2nd.


Tues./Thurs. & *1 Bonus Saturday @ 9:30 a.m.)
$199.00
or Jump in Anytime w/ 10 Class Punch Pass

NEW! NEWTOWN TYLER STATE PARK SCHEDULE


9:15 a.m.- 10:00 a.m.




Mondays & Fridays


Begins Monday, Nov. 27th Camp 3A
 $199.00

In Nature Fitness

  All 4 week in person sessions include
a Pre & Post camp Body Composition analysis,
Nutritional support, 1 Bonus Saturday @ 9:30 a.m. Hike/ Workout sessions,
 Motivation, Laughter & Fun!
 Must Pre Register to reserve your space!

Unable to Attend the In Person Sessions?
No Problem, we have
got you covered with
AT HOME PHYSIQUE
Results Driven Training
from a highly experienced, multi certified, & insured trainer.
One on One, Small Group & Corporate Training for Men & Women
Get your fitness/movement in from the comfort /safety of Your Home, Office or Hotel.
You can live anywhere in the world to gain the incredible benefits of working with an experienced,
focused and fun trainer.
Contact 215-869-1182 or message [email protected] for
Your Own Personal or Group Plan/Schedule.

NUTRITION:


A very important piece of your health & fitness journey!

Online Nutrition Programs for Men & Women
Live anywhere in the world to participate!

30 Day Plant Based Challenge 

30 DAY 80/20 No Fail Fat Loss Plan

21 Day Jump Start to Keto Challenge 

10 Day Total Mind & Body Detox 
Drop a full size, lose punds/inches/stubborn body fat.
Improve health markers.
Done for you meal plans, recipes, shopping lists, support, motivation
& tips & tricks for success!  Deprivation is not the way to go.
All participants have been so incredibly successful with these plans.


Register Here:

One on One/Corporate & Virtual Online Sessions by Appt.

 

 
 

 
BEGIN ANY MONTH/DISCOUNTED PACKAGES
3 CAMP STARTER JOURNEY : 3 Months of Sessions
6 CAMP ADVENTURE JOURNEY: 6 Months of Sessions
WHOLE BODY TRANSFORMATION Includes:
One Full Year Of Unlimited Outdoor Fitness Classes, Morning or Evening Sessions
Body Composition Analysis
Unlimited Boot Camp Classes
A One on One PT Session
A 28 Day No Fail Meal Plan
Goal Setting Session
& More! You Simply Will Not Fail!
All VALUE PACKAGES INCLUDE:
 Body Composition Analysis
Boot Camp Program
Hike Days
Daily motivation,
Accountability
FUN!
Daily Support
Group Outings
EDUCATION: Learn how to finally feel great, have amazing energy, lose that stubborn fat, muffin tops, belly pooch , saddle bags in spite of peri, menopausal and post menopause issues. Learn tips and tricks that will have you at your best and  keep you fit , glowing and gorgeous!
 Fitness Boot Camps Run Year Round In the Beautiful Outdoors !


GIFT CERTIFICATES AVAILABLE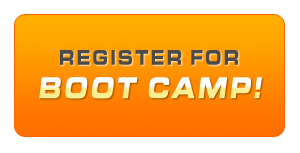 Make your own boot camp available!
Corporate wellness and team building professional, call for details!
Call 215-869-1182
[email protected]